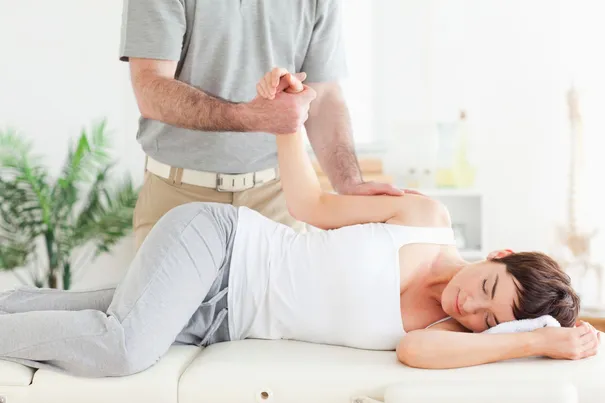 A healthy spine is one of the most important elements for physical wellness and mobility. Many patients who experience back pain, neck pain, sciatica, joint pain, and nerve pain find healing and relief when undergoing chiropractic adjustments. Chiropractic adjustments are a time-tested recommended holistic treatment modality that can address a wide range of ailments related to the musculoskeletal system, restore joint function, and increase the range of motion. Chiropractic care is beneficial for all ages, including pregnant women, infants, adolescents, and aging individuals. Halling Wellness Center provides expert chiropractic adjustments in Urbandale, IA. Dr. Mandy Halling Roush is committed to fostering healing and well-being in her patients and tailors chiropractic recommendations for each patient to help them achieve their personal health and wellness goals.
What Are Chiropractic Adjustments?
Chiropractic adjustments are a form of joint manipulation Dr. Halling Roush in Urbandale will use on the patient's spine. These adjustments involve either gentle movement or a forceful thrust, which helps improve spinal alignment, motion, and flexibility. There are several forms of chiropractic adjustments.
The Diversified Technique uses precise thrusts to help align the joints and bones of the spine. This technique repairs joint dysfunction, improves mobility and movement, and restores the alignment of the spine.
The Thompson Drop-Table Technique uses a specialized padded table to create a gentle "drop" of the body while Dr. Halling Roush simultaneously applies a quick thrust to assist the adjustment.
Spinal Manipulation uses gentle thrusting motions and stretching to help relieve pressure on joints, improve nerve function, and reduce inflammation.
Activator Method is a handheld device that utilizes gentle impulses to adjust the vertebrae or extremities.
Spinal Decompression helps elongate the spine and is beneficial to treat slipped, bulging, or herniated discs.
Upon your first visit with Dr. Halling Roush, she will conduct a comprehensive physical exam that will include your medical history and lifestyle factors. She will then recommend an individualized treatment plan that may include chiropractic adjustments, which are safe and effective. Patients are encouraged to drink plenty of water after the adjustment to help rehydrate and flush metabolic waste and toxins out of the body and reduce muscle soreness. To learn more about chiropractic adjustments in Urbandale, make an appointment with Halling Wellness Center. (515) 334-0505